Plastic Solution
for Our Beaches
Combining science and art to empower young people to solve environmental challenges
P.S. Our Beaches was established in 2016 by 13 year-old E Wen Wong
Since then, we have provided platforms, learning opportunities, and spaces for young people across the country and internationally to make positive environmental change….. And we're only just getting started!
As a registered New Zealand charity (Plastic Solution Charitable Trust), we plan and deliver by-youth for-youth events. Our mission is to combine science and art to assist empower young people to solve environmental challenges.
PAST: PLASTIC AND SUSTAINABILITY TALKS
EnviroPAST: Plastic and Sustainability Talks is a two-day conference which brings passionate young people together and connects them with leading ocean and sustainability experts. Our forums in Wellington and Christchurch each comprise expert talks, interactive workshops, and practical action events.
Impact since 2019:
CREATIVE, ENVIRONMENTAL SCIENCE WORKSHOPS
EcoAko is a series of in-school workshops that combine environmental science and the creative arts. Ako, in te reo Māori, means both to teach and to learn. Through EcoAko, we are teaching young people about ocean science while learning from the artworks that they produce.  Artworks created in our workshops will form the EcoAko anthology which we hope will spark intergenerational conversations about ocean issues.
Impact since 2022: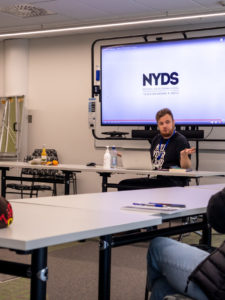 TEACHING ENVIRONMENTAL RESOURCE ADVOCACY
Coming to Canberra and Wellington 2024!